Our Start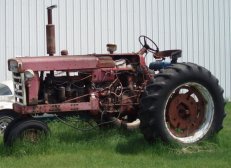 Our first boxer, Molly, came into our lives Easter Sunday, 1999.  We had waited a long time to get our first dog.  When we finally bought our first house with a yard, we knew the time had come.  Now the question was, "Which breed?"  Dan had grown up on the farm in beautiful Iowa with cattle and sheep which he proudly displayed at the County Fair each Summer, but his true passion was hanging out with and training his German Shepherds for obedience in 4-H.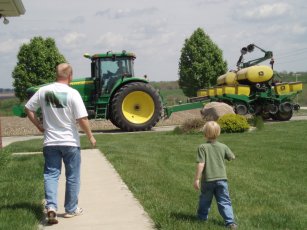 A great breed to work with, but he had always thought about owning a boxer.  Wendy thought that a Yellow Lab would make a great companion until she found out that they are a heavy coated large breed dog, from meeting the two most wonderful Black Labs that lived next door.  Not a problem for some people, but she wanted a little less hair on her lap, floors, and sofas, and a little less pounds laying on her lap watching TV (just enough dog to run with and play around with in the yard).  So the research began.  We became more and more excited with each boxer book we read.  We were looking for a well rounded family dog.  A loyal pet that would guard our home and family, and friendly and enthusiastically welcome friends.  One who could rough-house with us, or play carefully with small children.  A dog with the stamina to hike all day with us or veg out on the couch all day and watch TV.  Never happen, right? — Wrong!!  We found everything we wanted in a dog…BOXER!!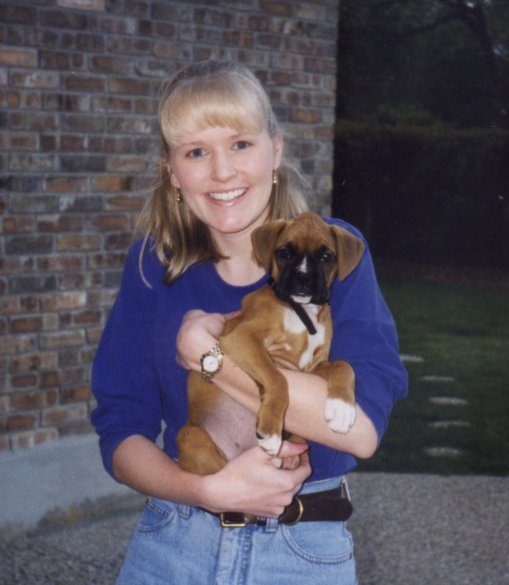 Molly came to us without pedigree.  Definitely pet-quality, as far as conformation goes, but a champion in spirit.  Not long after Molly came, we started attending local dog shows, and learning more about boxers.  Soon after, we decided that we were ready for the show ring (and Molly needed a playmate before she destroyed our house!)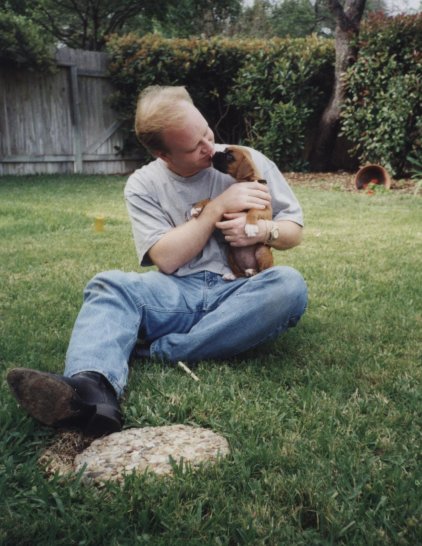 We met Ike and Tammy Liotto of Liotto Boxers during a show in San Antonio, and they were very patient with us, and answered all of our many questions then, and have continued to help us along our way.  That was it!  The bug bit, and on Memorial Day 2000, we made the all-night drive to New Orleans where we purchased our cajun-born future champion, CH. Ellis' Laissez Les Bon Temp Rouler, SOM CGC "Roller".  A grandson to CH. Virgo's Market Boomer, SOM, Roller helped us become acquainted with Owen and Gina Proctor of Virgo Boxers.  Owen and Gina have become treasured friends and mentors.